OCEANMED PROVIDES IMAGING SERVICES FOR EVERYONE OF ALL AGES:
From pediatric scans to women's mammograms. With imaging suites located in both the women's health and family health clinics, doctors appointments and imaging exams can conveniently be done all at one time. We are proud to be the only facility in the Caymans to provide a prone (laying down) stereotactic breast biopsy, making these procedures as comfortable as possible.  OceanMed also accepts outside physician referrals for all imaging services and accepts all local health insurance plans.
ULTRASOUND
Our sonographers are qualified in all general, obstetric, vascular and pediatric ultrasounds and use the latest GE machines providing exceptional image quality. Patients can have confidence in accuracy.
MAMMOGRAPHY
Both screening and diagnostic 3D mammograms are offered at OceanMed, including contrast enhanced mammogram imaging. OceanMed has the most up-to-date mammogram machine which provides a more comfortable experience to patients.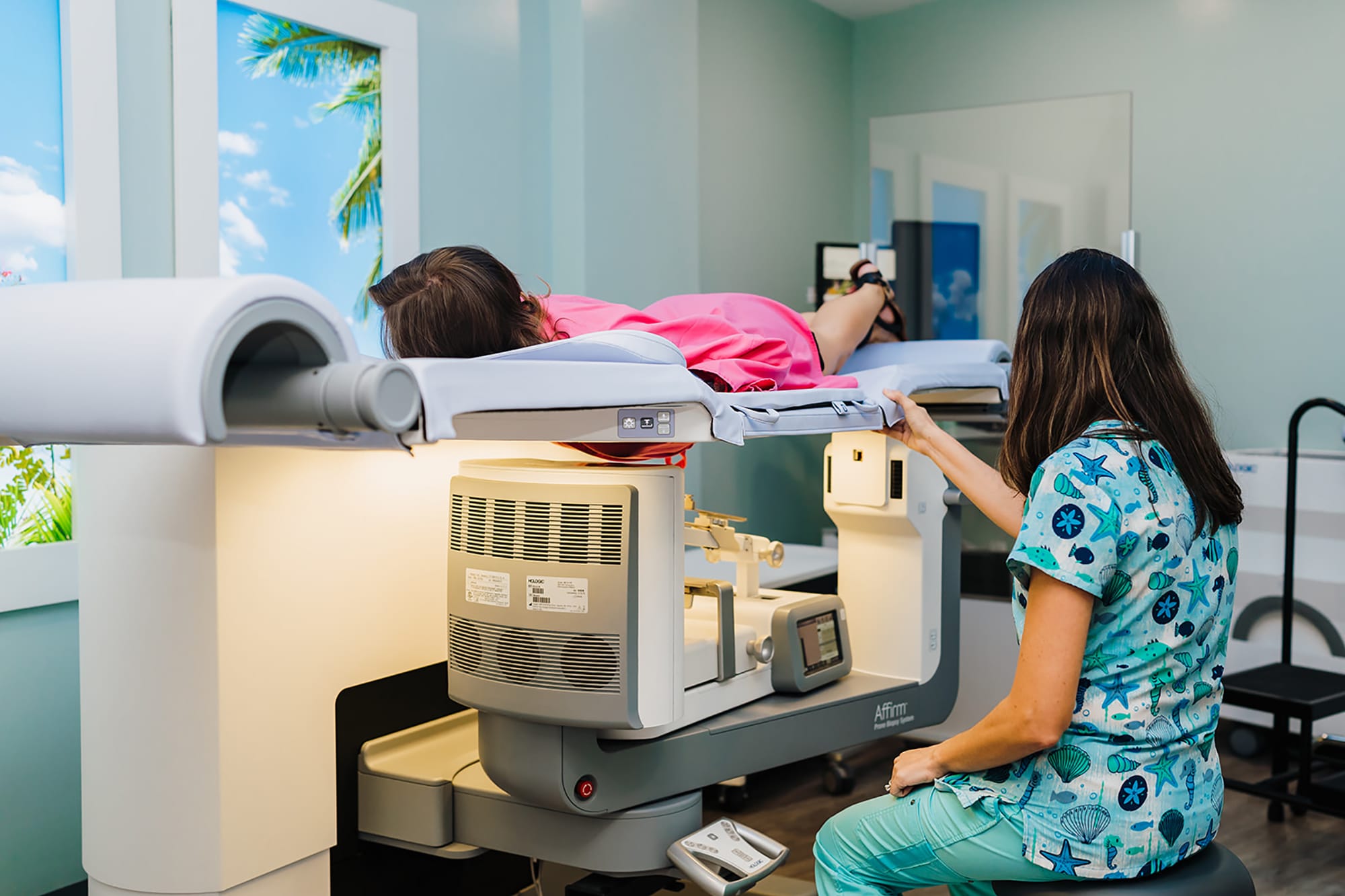 BREAST BIOPSY
OceanMed offers ultrasound guided biopsy as well as stereotactic breast biopsy within our multi-sensory suite, designed to make a patient feel comfortable and relaxed.